How India became the second largest producer of cashews after Ivory coast?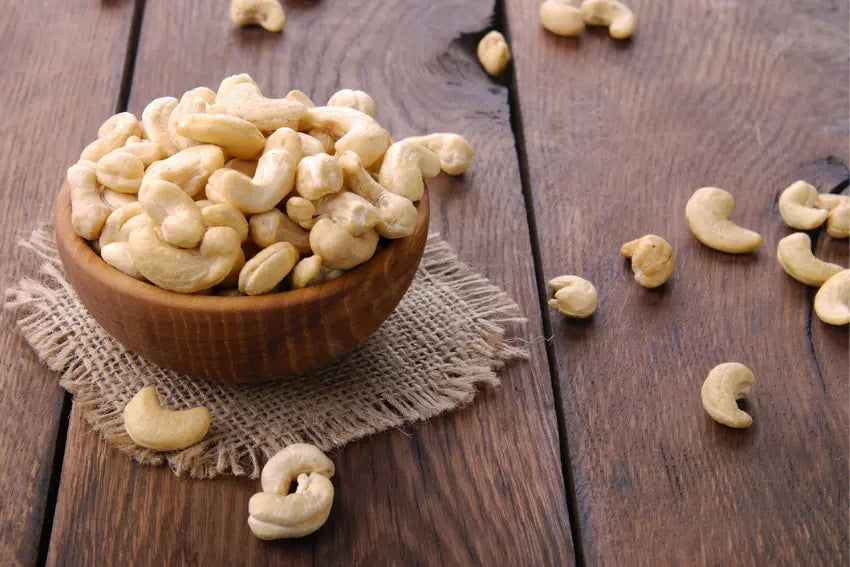 Over the globe, people love the well-liked and adaptable cashew nut. They may be consumed raw, roasted, or cooked, and they are a wonderful source of protein, fiber, and healthy fats. The cashew sector is a key contribution to the Indian economy and cashews are also a big export crop for India.
After Ivory Coast, India is the second-largest cashew grower in the world. Millions of individuals are employed in the cashew sector, which makes a significant contribution to the Indian economy.
India's cashew sector has been expanding consistently in recent years. The demand for cashews is rising on the international market, the government is supporting the cashew business, and there has been investment in research and development, all of which have contributed to this expansion.
Know More About Cashew
There is a huge demand and consumption of the most loved nuts of all- cashews!

Globally, it is popular and all the more required on an everyday basis, owing to its rich and buttery taste, awesome soothing edgy crunch, and the numerous health benefits and potential goodness of nature that it offers, heartily.

With the growing health consciousness and self-awareness now and then, healthy snacking and nut consumption has seen an immense increase and cashews, like always, remain one of everyone's favorites.

Be it parties or celebrations, a touch of cashews is all the more necessary and craved.
India is one of the world's largest cashew processors and producers.
However, a large production share gets consumed in the local demand for Best Quality Cashews.
Moreover, it is attempting to raise domestic processing even more.


Maharashtra, Orissa, and Andhra Pradesh are among the top cashew nuts-producing states in India.
And interestingly, India is the second largest cashew producer of cashews after Ivory Coast, Africa.
While looking at the global picture, Africa is the world's largest cashew nut producer, since in regions like Ivory Coast, 80-85% of tree nuts are cashews.
Raw Cashew Nuts cultivation in India is carried out in coastal states, and the area under cashew nuts cultivation is constantly increasing its acreage. Admirably, nearly 70-75% of cashew nut cultivation in India is done by small and marginal farmers.
Being one of the major producers, processors, and consumers of cashew nuts, the demand for cashews in India is quite overwhelming, which often leads it to import these loved cashew nuts from other countries such as Africa.
Factors Responsible For Successful Production
The success of India's cashew production can be attributed to a variety of causes. These consist of:
A favorable climate: Cashews are tropical crop that needs a warm, humid climate to grow. These circumstances are present in several locations of India, including the coastal regions of Kerala, Karnataka, Andhra Pradesh, and Tamil Nadu. 
Rich farmland: Cashew trees may be cultivated on several soil types, although they prefer sandy loam soils that drain well. India has a lot of rich terrain that is excellent for growing cashews.
Government assistance and policies: The cashew business has recently received a lot of support from the Indian government. Subsidies, loans, and other forms of financial support for farmers are included in this, along with the adoption of beneficial laws and policies.
Research and development: The creation of high-yielding cashew cultivars and pest-resistant cashew trees has been greatly aided by Indian research organizations and agricultural universities.
Workforce with experience in cashew manufacturing and training programs: India has a skilled labor force. To aid workers and farmers in developing their abilities, the government has also put in place a variety of training programs.
INDIA: The Second Largest Country For producing Cashew
Being a marketable commodity and a most researched one too, Premium Quality Cashew  nuts are demanded widely and are being increasingly processed and produced, with vivacity to meet the consumers' requirements.
Though the country's cashew groves are the world's second-largest, there is still a strong need to establish a goal aiming to provide and implement strategic planning and ways to enhance the overall cashew import, and be self-reliant enough, despite being the second largest!
One of the key factors responsible for this favorable expansion of the cashew industry, making India the world's second-largest producer, is the nut's stable price in the international market, as compared to the others.
Try BoYo special Roasted Cashew and  Gud Cashew and share your experience with us about how much enjoyed that.

Even nutritionally, cashews outstand many tree crops, when it comes to its health-boosting properties and many beneficial effects. Rich in unsaturated fatty acids and with high proteins, these cashews are known and proven to help in lowering and maintaining cholesterol levels in the body.

They are gaining prominent importance and value owing to the expanding health-conscious population.

The existing development structure and more to come, have proven and will do so in the future, to be extremely helpful for the cashew industry to grow and outnumber all the leading nations, making India climb to the top.
FAQs
1] Which Indian states yield the most cashews?
The majority of India's cashews are delivered in the states of Tamil Nadu, Kerala, Karnataka, and Andhra Pradesh. These states produce more than 90% of India's cashew crop.
2] How does India heap up against other countries in terms of cashew production?
India is the world's second-largest cashew producer after Ivory Coast. In 2021, Ivory Coast produced 1.6 million metric tones of cashews as opposed to India, which produced 1.3 million metric tones.
3] What challenges do cashew producers in India's face?
The major issues Indian cashew growers face are low prices, diseases, and inadequate infrastructure.
4] From where one can buy BoYo Salted Cashew?
Customers can buy BoYo Salted Cashew from Amazon, Flipkart or from the official BoYo Store.
Conclusion
Cashew production in India has been quite prosperous. In the upcoming years, it is projected that the industry, which already has a sizable consequence on the Indian economy, would grow even more. India's cashew industry has a brilliant future.
India is in a good status to profit from the predicted rise in multinational cashew demand. The industry is advancing in dealing with the challenges it faces, and it is projected that in the future it will build up and diversify.