How BoYo Trail Mixes Are the Best in the Market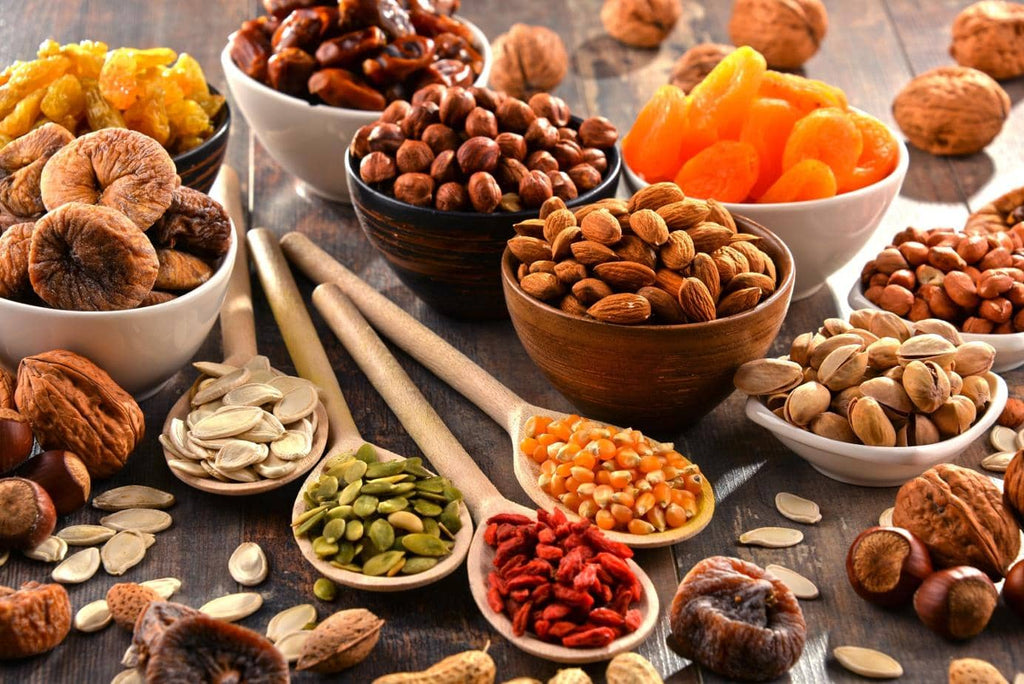 BoYo trail mixes are produced with a variety of ingredients and provide a tasty and healthful snack. They can help you achieve your daily dietary needs since they are an excellent source of protein, fiber, and healthy fats. People who follow vegan, gluten-free, or other specific diets can also benefit from BoYo trail mixes.
The Struggle to Stay Healthy in a Chaotic World
a] Lifestyle is to blame
Fighting every day to stay healthy and active. But blaming the busy schedules and routines that lead to nowhere, but just unhealthy junk and instant food supplements. 
Well, the technical world brings in hectic days, and less time to think upon. And with these chaotic lifestyles that face everyday changes, come complexities and stress of their own.
b] Everyday Struggle
Some aren't able to maintain their fit body goals, while some are struggling with those extra inches. Some are restricting themselves to enjoy and eat fully, while some are bored with the ordinary options that are available. 
What's common in all, is that all are struggling to remain active and healthy, yet satiated with what they consume. Because health and deliciousness are together found rare.
The Power of BoYo Trail Mixes
There's a reason why BoYo Trail Mixes are a popular snack. They are nutrient-dense and can make you feel satiated and full. BoYo trail mixes offer a greater range of components than traditional trail mixes, making them even more nutrient-dense.
Some of the health benefits of 
BoYo Trail Mixes
 include:
An increase in energy

better heart health

weight control

lower chance of acquiring chronic disorders

enhanced mental capacity

Enhanced immunity
Understanding BoYo Trail Mix Ingredients
BoYo trail mixes are made with carefully chosen ingredients that offer a range of benefits.

These are made with healthy nuts, beneficial seeds, and the most nutritious dried fruits 

A flexible snack, BoYo trail mixes may be consumed in many ways.
They can be used as a garnish for sweets, added to salads, yogurt, or muesli, or eaten on their own.

BoYo trail mixes make for a tasty portable snack.

They are the ideal food for treks, road trips, or exhausting work days because they are lightweight and simple to consume.
Variety of Flavors and Ingredients to Choose From
However, with growing chaos, good things are happening too. And one good thing is this brand of yours – BoYo. We understand your needs and have bought you the healthiest yet a delectable way to snack wherever and whenever you feel like it. 
There is a large variety of Trail Mix available at BoYo, you can check the below for more:
Try BoYo's lovely trail mixes, and you will repeat them on the go since the healthiest ingredients and wonderful flavors like these are only found at BoYo. 
BoYo crafted these healthy mixes to make your monotonous life, an exciting one once again. Have these healthy and delicious ones and enjoy them the most. Guilt-free snacking is what BoYo promises, and worth all this effort, you are!
Frequently Asked Questions
1] What distinguishes BoYo trail mixes as a brand?
BoYo trail mixes are acceptable for a range of dietary requirements, such as veganism, nut-free diets, and gluten-free diets. To increase your energy and enhance your general health, try BoYo trail mixes.
2] What sets BoYo trail mixes apart from standard trail mixes?
BoYo trail mixes are different from regular trail mixes in a few significant respects. They begin with a wider variety of parts. Second, the substances they employ to make their products are of higher quality. Finally, they are properly roasted.
3] Are certain dietary choices compatible with BoYo trail mixes?
Yes, different dietary preferences can use BoYo trail mixes. They don't include nuts, gluten, or dairy. Additionally, they have fewer calories and sugar.
4] Can BoYo trail mix aid with fitness objectives?
BoYo trail mix can help with weight reduction or fitness goals, yes. You might feel satisfied and full from them because they are a great source of protein and fiber. They are also a great source of healthy fats, which may help to improve athletic performance and stamina.
5] From where can one buy BoYo trail mixes?
Customers can buy BoYo Tral Mux from Amazon, Flipkart or from the official BoYo Store.
Conclusion
BoYo trail mixes are a tasty, wholesome, and nutrient-dense snack. For those on a vegan, gluten-free, or other restricted diet, they are a suitable option. BoYo trail mixes can increase your energy levels, help you fulfill your daily nutritional needs, and enhance your general health. 
People of all ages may enjoy the tasty and healthy BoYo trail mixes as a snack. They are a wonderful source of magnesium, antioxidants, healthy fats, protein, fiber, and other minerals. 
BoYo trail mixes can make you feel more energized, happier, sharper mentally, and generally healthier. BoYo trail mixes are a terrific choice if you're searching for a nutritious and delectable snack. Giving BoYo trail mixes a try if you're looking for a tasty and nutritious snack, is highly recommended.