Discover the Joy of Snacking with BoYo Nutritional Delights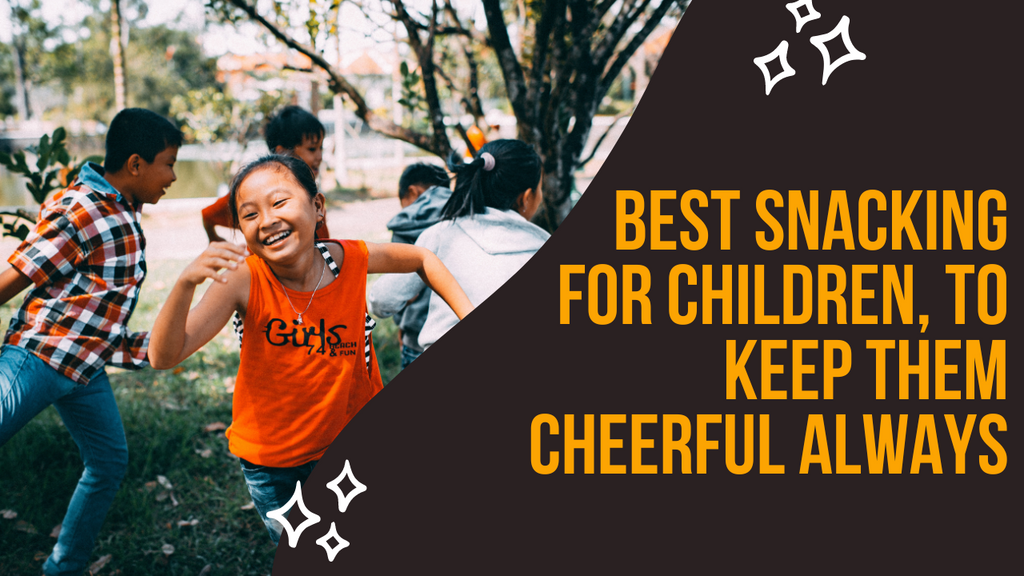 Looking for something worth snacking, a bit healthy and nutritional too? Well, have a look at BoYo. The new age snacking partner, BoYo provides the most scrumptious yet the most healthy and nutritionally loaded snacks of all. Crunchy fresh nuts, juicy berries, lovable mixes, and much more, are all that you get at BoYo.
The Importance of Healthy Snacking
Snacking is undeniably the most important part of our lives and undoubtedly children's favorite.
However, what is not good is the unhealthy consumption of fatty oily foods, that are so addictive and also dangerous.
The unhealthy junks are full of potential diseases and illnesses that eventually entrap us all.
Children are nowadays being seen consuming such junk and instant foods now and then.
And acknowledging this situation, researchers' studies have proved that many illnesses and related conditions are due to this overeating and junk food intake.
The Nutritional Commitment of BoYo
The foundation of what BoYo does is nutrition.

They place a premium on utilizing high-quality, nourishing ingredients because they think snacking should be guilt-free.
BoYo snacks are a distinctive option on the market because they are painstakingly made to reach the ideal mix between flavor and nutrition.
The Range of BoYo Snack Options
To meet a variety of tastes and dietary requirements, BoYo provides a wide selection of snacks. Let's look at some of their well-liked choices:
4.1. Protein bars from BoYo
BoYo Protein Bars are a delicious protein-packed treat that gives you energy all day.

These bars, which come in a variety of flavors and are made with premium ingredients, provide a practical and delectable approach to sate your appetite while promoting muscle growth and recovery.
4.2. BoYo Dried Fruit 
The ideal option for individuals who are desiring something fruity is BoYo Dried Fruit.

These portable snacks are bursting with natural flavors and important vitamins, making munching on the go a delightful experience.
4.3. BoYo Peanut Butter
BoYo Peanut Butter is a rich, healthy spread that ups the ante on your munching.

It may be consumed on its own, spread over toast, or used as a dip for fruits and vegetables. 

Boyo Peanut Butter is also full of protein and healthy fats.
4.4. BoYo Trail Mix
A delicious combination of nuts, dried fruits, and other healthy nutrients make up BoYo Trail Mix.

This snack is ideal for outdoor activities since it gives you an energy boost and vital nutrients just when you need them.
The Advantages of BoYo Foods
BoYo snacks stand out from competing products on the market because of their many advantages. The following justifies choosing BoYo Nutritional Delights as your go-to brand of snacks:
5.1. Premium Ingredients
BoYo prides itself on utilizing the best ingredients possible in its snacks.

You will get the finest snacking experience imaginable since each product is expertly made to give excellent taste and nutritional benefits.
5.2. A Balanced Diet
You may indulge in snacks guilt-free with BoYo since you're providing your body with a balanced diet.

The combination of macronutrients and important vitamins in these snacks is carefully balanced to promote your overall health. 
5.3. Convenient and Portable
BoYo snacks are made to be portable and practical, whether you're going to work, the gym, or going on an adventure.

They are the ideal ally for your hectic lifestyle because they are packaged for travel.
BoYo Snacks as Part of a Healthy Lifestyle
Maintaining energy levels throughout the day and avoiding overeating at meals both depend on snacking. But not all snacks are made equally.

Snacking on unhealthy snacks can result in energy deficiency, weight increase, and vitamin inadequacies. BoYo Nutritional Delights fills that need.

They have created a variety of snacks that are aesthetically pleasing and nutritionally sound because they recognize the value of healthy eating.
Your everyday routine may easily incorporate BoYo snacks, improving your general health and well-being. Following are some suggestions for including BoYo snacks in a healthy lifestyle:
6.1. On-the-Go Snacking
BoYo snacks are a great choice to keep you fueled and satisfied while you're on the go.

You'll always have a healthy snack on hand if you toss a couple of BoYo Protein Bars or Fruit Bites into your bag.
6.2. Pre and Post-Workout Fuel
Use BoYo snacks to give your exercises a boost.
The protein-rich BoYo Protein Bars are a great option for pre- and post-exercise nourishment because they give your muscles the resources they need to operate and repair after an intense workout.
6.3. Healthy Office Snacking
BoYo is here to replace those unhealthy workplace snacks.

Keep a supply of BoYo snacks in your desk drawer for a tasty and wholesome option to satiate those mid-afternoon cravings.
FAQs
1] Can vegans eat BoYo snacks?
Yes, BoYo has a variety of foods that are suitable for vegans, such as their Fruit Bites and Nut Butter.

2] From where can I purchase BoYo snacks in my neighborhood supermarket?
Customers can buy BoYo Products from Amazon, Flipkart or from the official BoYo Store.

3] Are there artificial preservatives in BoYo snacks?
No, BoYo snacks don't include artificial preservatives; they are manufactured with natural components.

4] Do BoYo snacks contain gluten?
Not all BoYo treats are gluten-free, however, some are. For particular gluten-free choices, check the product package or their website.

5] Are youngsters able to enjoy BoYo snacks?
Yes, children can eat BoYo snacks. They provide a selection of tastes and textures that are appealing to children.
Conclusion
Grab these lovely healthy yet flavorful packs now, and let your children enjoy the delectable snacking experience like never before!
Snacking doesn't have to be a guilty pleasure. With BoYo Nutritional Delights, you can discover the joy of snacking while nourishing your body. 
Embrace a healthier snacking experience with BoYo and take your taste buds on a delightful journey.